Give a Bundle of Joy This Holiday Season
Enjoy Our Most Popular Programs with a Limited Buy One, Give One Offer.
PLUS
You'll Get 2 Bundles for the Price of 1. That's One for You, and One to Give
2 for 1 Bundle Value: $579
Offer Expires December 24th.
The Best Way to Spread Joy This Year...
This holiday season, I want to encourage you to spread joy, in any way that you can.
There are many ways you might do this:
Spending time with friends and family
Donating to your favorite charity,
Practicing kindness to others, or
Giving presents to people you love.
But, for most of us, when we think about "giving joy," we too often forget a simple, unassailable truth:
We can only give the energy that we have.
If you feel angry, upset, or frustrated, you're going to give off negative energy and "infect" others.
The bad mood gets passed on, one person to another, over and over again.
But, the reverse is also true:
If you feel upbeat, loving, or joyful, you will "infect" others with that joy.
Or, as Roald Dahl puts it:
Your joy will "shine out of your face like sunbeams."
The idea is simple:
To give joy, we must first be joyful.
If you want to be a positive inspiration for others, you first have to become an inspiring person.
If you want to give others joy, you must first learn how to become joyful yourself.
I don't know about you, but I want to be the type of person that inspires happiness, love, and well-being in others.
I want to walk into a room, and have everyone feel uplifted because I'm in that room.
It's a goal I set for myself, every single day.
To do it, I have to make my own happiness a habit.
Every single day, I take time to focus on my joy.
I do this consciously and deliberately:
I meditate.
I step back.
I choose positive thoughts.
None of it is "hard." It just takes a little practice.
So, this year I've taken those 3 core practices and put them together into a single bundle.
I call it:
The Bundle of Joy.
It's 3 of our most popular programs here at The Joy Within, stacked together with the aim of helping you spread joy this holiday season.
In these 3 programs, you'll learn the exact strategies I use to create (and maintain) my own joy, every single day.
I'm also including a few awesome bonuses along with it, which you can find below.
And:
Because I want to encourage you not just to become joy, but also to share that joy, The Bundle of Joy is a 2 for 1, "Buy One Give One" deal.
When you enroll, you'll get a 2nd access code to give to someone you love.
All told, it's $579 in program value.
But,
Now through December 24th, I'm offering it all for only $49.
It's my little way of helping spread some good cheer this season.
I hope you decide to join me,
Click Here to Grab Your Bundle of Joy
Kyle Greenfield
If you are not outrageously happy, boundlessly joyful, and immeasurably fulfilled, every moment of every day, you are living at a fraction of your potential.
3 of Our Most Popular Programs
Get Started with our 30 Day Introduction to Meditation. Master the Breath and Tune-in to Your Inner Joy with 30 Easy, Guided Practices.
2. The Stepping Back Playbook
Build the Habit of Peace with Simple Tools to Stay Centered, Reduce Stress, Find Clarity, and Increase Your Joy.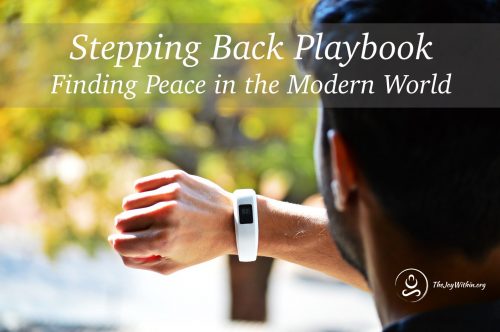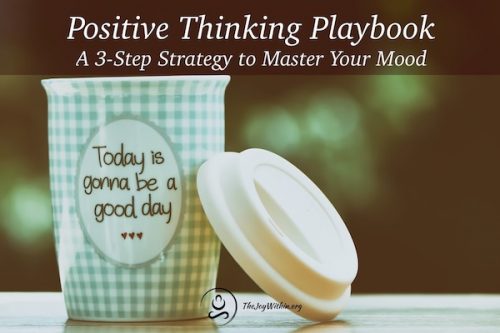 3. The Positive Thinking Playbook
Learn a Simple, 3-Step System to Prioritize Happiness, Every Day, and Create a Positive, Empowered Mindset.
Bonus #1
Living Peace Seminar
Watch the replay of our recent 2-Day Seminar on Staying Present and Centered in the Eternal Now-Moment.
Bonus #2:
Goal-Setting Masterclass
Join us live in January for a 2-Part Masterclass on Creating Conscious Goals in Your Life. We'll cover how to set goals for personal growth, and how to use your inner resonance to set meaningful goals.
Bonus #3:
1 Month of Happiness University
Enjoy an all-access pass to our core programs with a free month of Happiness University, and follow a clear path to create lasting, positive change.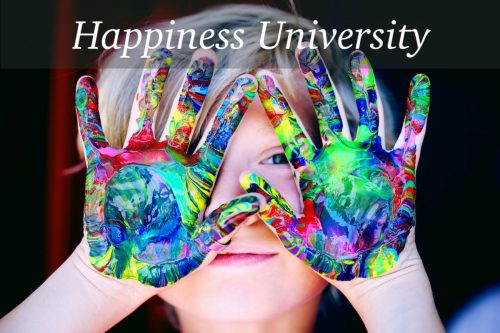 What People Are Saying...
I have to say you are excellent.

I have been using Calm for the past two years and found I was not being drawn into a deeper stillness

You, however, have started the beginning of that for me…You are drawing me into a deeper level.
Thank you so much.

I absolutely love your content!

It's clear you love what you do.
Much love, Karen
I am so grateful for this.
I've just finished the course. Thank you.

It has changed my life.

I will continue to listen to the meditations daily.
Your course has given me a new perspective on life.

I feel amazing every time I do one of your recordings, and I am already seeing more abundance manifest.
I'm nearing the end of your meditation series, which has been amazing for me.

I'm feeling way more grounded and peaceful, less frazzled and less easily poked! So thank you for everything
Good morning!

I just wanted to reach out to you to tell you about the joy I am feeling within my heart right now.

I just finished Day 5 (The Abundance of Nature) and it was the most beautiful visualization journey that I have ever experienced.

Thank you so much!
Thank you Kyle for your work.

I am really happy with the shifts I have made with the lessons from The Joy Within.

As suggested I will return to them, time and time again.
.
Love and best wishes Coral
There is a wealth of infinite love in this work. Thank you kindly for your time, intention, energy, and presence.
I meditate almost every day but have struggled to feel less anxious and stressed.

You helped me be more present, more passionate, and to find joy, every single day.
Thanks, Kelly
This course has helped me to clear my mind.

I feel better and am more productive.

I have only just finished and am eager to repeat them once more!