The 3 "Secret" Benefits of Meditation
Meditation is a powerful tool that can help you to reset, find your center, and improve your physical, emotional, and spiritual health.
But, many of the strongest reasons in favor of starting a meditation practice are often overlooked. 
In this post, I want to share what I see as the 3 most important benefits of meditation.
I call them the "secret" or "hidden" benefits, because almost no one talks about them.
And yet, they're absolutely essential to building a life of remarkable peace, joy, and well-being.
So, let's dive in…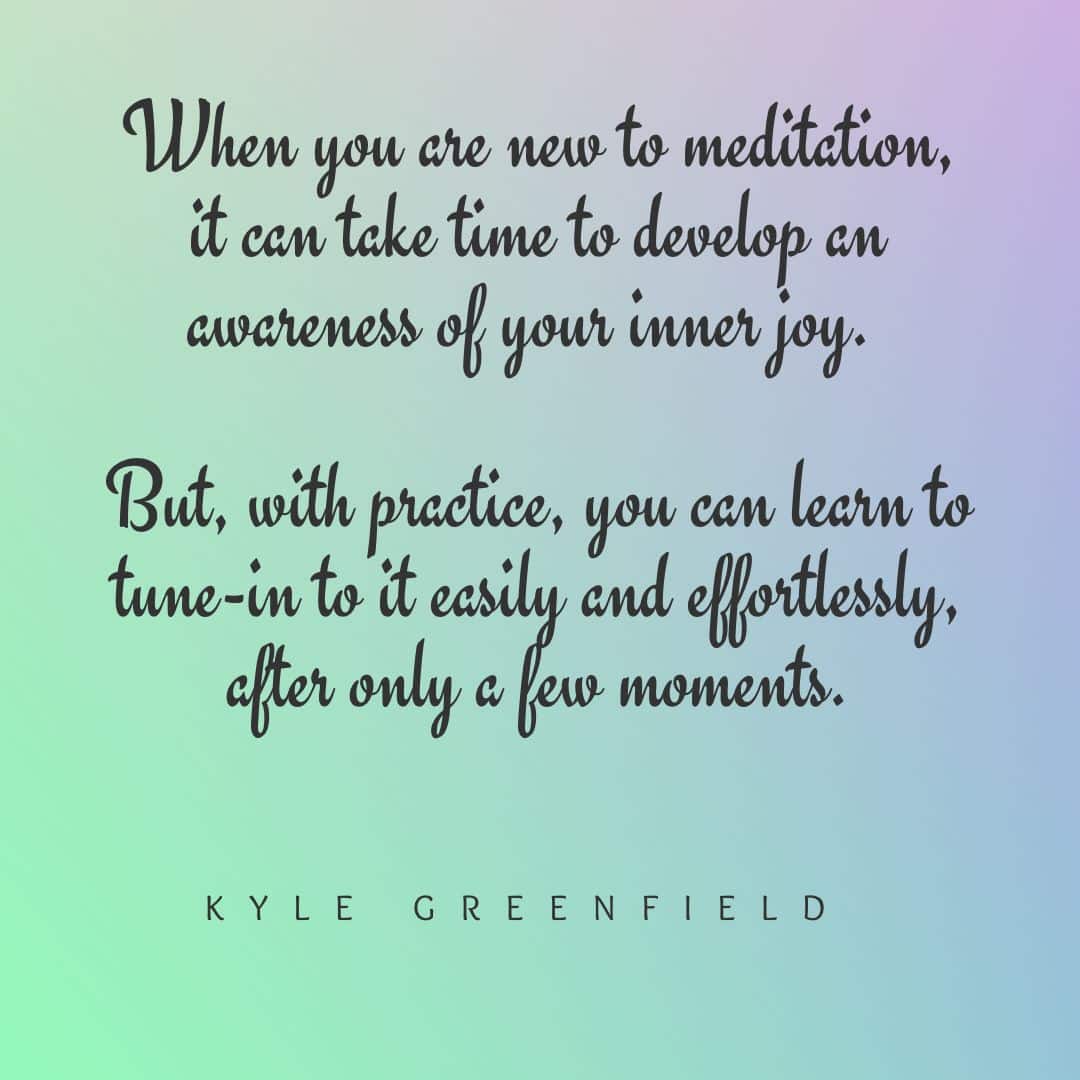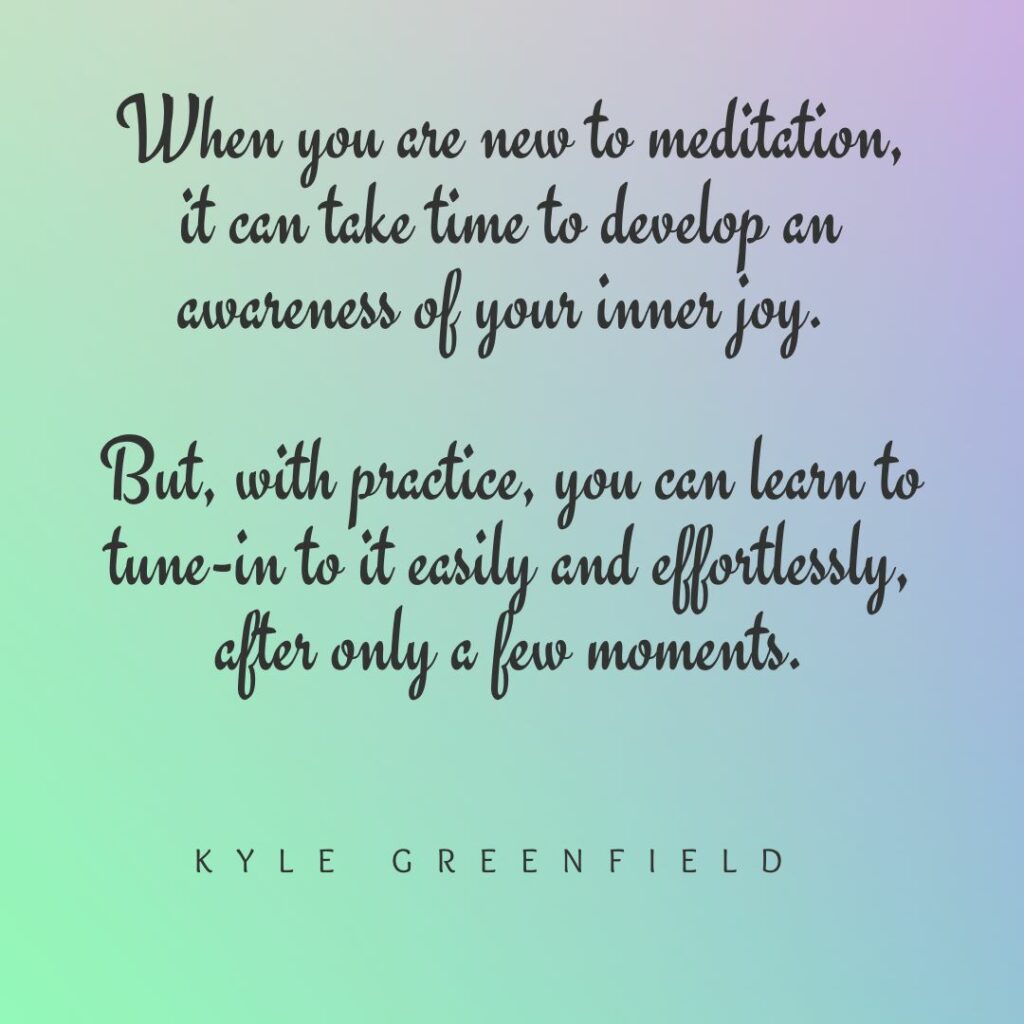 Take the 30-Day Meditation Challenge
Start Manifesting Today with our Abundance Meditation Course
Secret #1: Meditation Raises Your Energy
In a very real sense, you do not have to "do" anything. Meditation simply helps you to stop thinking the negative, destructive, and fear-based thoughts that keep you from experiencing this inner bliss.
When you are new to meditation, it can take time to develop an awareness of this inner joy. But, with practice, you can learn to tune-in to it easily and effortlessly, after only a few moments of inner stillness.
This has a two-pronged effect.
First, it enables you to raise your energy in the moment, during your meditation.
Second, it helps you to bring this energy with you into your day, so you can maintain a higher vibration and more awakened consciousness as you go about your normal routine.
Secret #2: Meditation Changes How You See The World
When you practice meditation consistently, you begin to develop a new form of awareness that you can take with you into the physical world.
The practice of detaching from your thoughts during a meditation will help to prepare you to step back and detach from events in the world around you.
This means that, through meditation, you begin to experience the world in a new way. You start to see the world from a higher, more enlightened perspective, and you begin to feel consistently more peaceful as you live your daily life.
Gradually, you will start to see beauty in the million little things that are always, already before you, and the negative stress and fear-based triggers that have plagued you for decades start to disappear.
The key to developing this detached awareness comes with your ability to take meditation with you into your day. I call this process one of stepping back, a simple act of taking a few seconds throughout your day to reconnect with that inner stillness.
Secret #3: Meditation Helps You Become The Best Version of Yourself
Lastly, the first two benefits will gradually lead you to change your thoughts and actions.
This process will happen naturally and, again, is not something you need to feel you should "work for" with your meditation practice.
Instead, as you take time to meditate and connect with your inner joy throughout your day, you will start to think and act from a new perspective. In a very real sense, you start to act from better and better versions of yourself, constantly increasing the awareness you hold.
This translates into feelings of more confidence, inner knowingness, compassion for others, joy, peace, love, and wonder for everything in the world around you. You will begin to feel less-stressed and, as a result, will start following actions you feel inspired to take, rather than those you feel you "must do" to get through the month.
Collectively, these 3 benefits will have a profound impact on your life.
Often, this impact emerges gradually, but it can also begin to shift far more rapidly than most people expect. Even getting into a meditation routine for a month will often be enough to shift your perspective, and kickstart a new, happier, and more abundant way of life.
The best way to take that step is to commit to making meditation a daily habit.
Take the 30 Day Meditation Challenge: Upgrade to The Abundance Meditation Series
Transform Your Life in 30 Days
Start Manifesting the Life You Really Want with the Abundance Meditation Series
If you are not outrageously happy, boundlessly joyful, and immeasurably fulfilled, every moment of every day, you are living at a fraction of your potential.
What People Are Saying...
I have to say you are excellent.

I have been using Calm for the past two years and found I was not being drawn into a deeper stillness

You, however, have started the beginning of that for me…You are drawing me into a deeper level.
Thank you so much.

I absolutely love your content!

It's clear you love what you do.
Much love, Karen
I am so grateful for this.
I've just finished the course. Thank you.

It has changed my life.

I will continue to listen to the meditations daily.
Your course has given me a new perspective on life.

I feel amazing every time I do one of your recordings, and I am already seeing more abundance manifest.
I'm nearing the end of your meditation series, which has been amazing for me.

I'm feeling way more grounded and peaceful, less frazzled and less easily poked! So thank you for everything
Good morning!

I just wanted to reach out to you to tell you about the joy I am feeling within my heart right now.

I just finished Day 5 (The Abundance of Nature) and it was the most beautiful visualization journey that I have ever experienced.

Thank you so much!
Thank you Kyle for your work.

I am really happy with the shifts I have made with the lessons from The Joy Within.

As suggested I will return to them, time and time again.
.
Love and best wishes Coral
There is a wealth of infinite love in this work. Thank you kindly for your time, intention, energy, and presence.
I meditate almost every day but have struggled to feel less anxious and stressed.

You helped me be more present, more passionate, and to find joy, every single day.
Thanks, Kelly
This course has helped me to clear my mind.

I feel better and am more productive.

I have only just finished and am eager to repeat them once more!
This course is backed by our 100% Results Guarantee. If you're not blown away by the power of these meditations, just ask for a full refund, no questions asked.