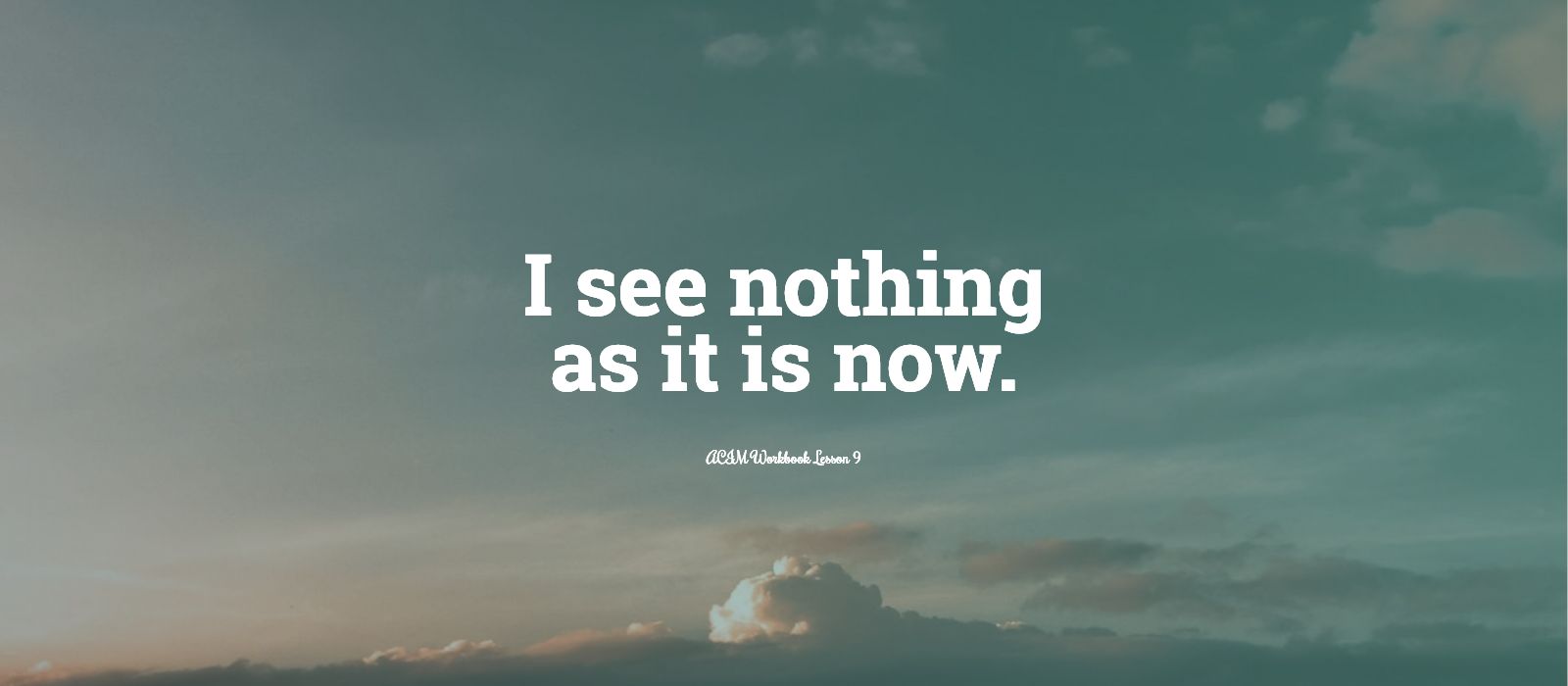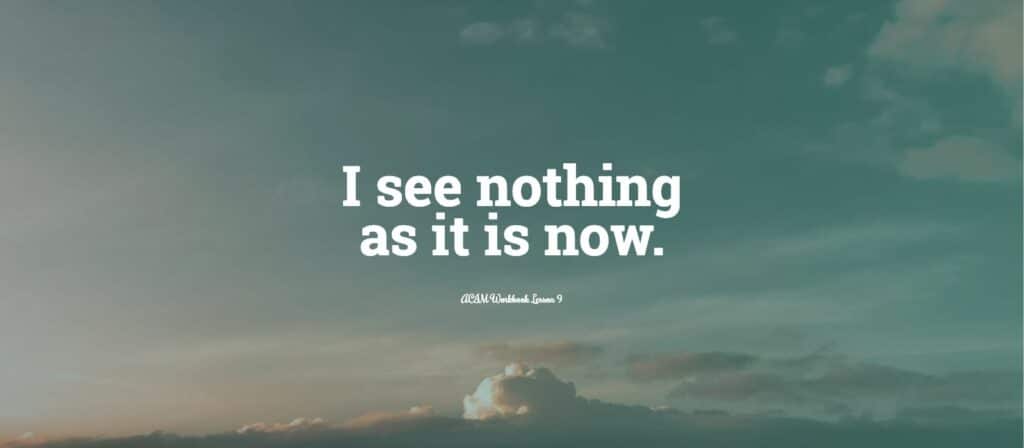 This lesson and commentary is part of a complete class on A Course in Miracles offered here at The Joy Within. Signup for the full class here, or view all ACIM workbook lessons.
Lesson 9: Idea for the Day
I see nothing as it is now.
Guided Audio Narration
Embedded audio file
Insights and Commentary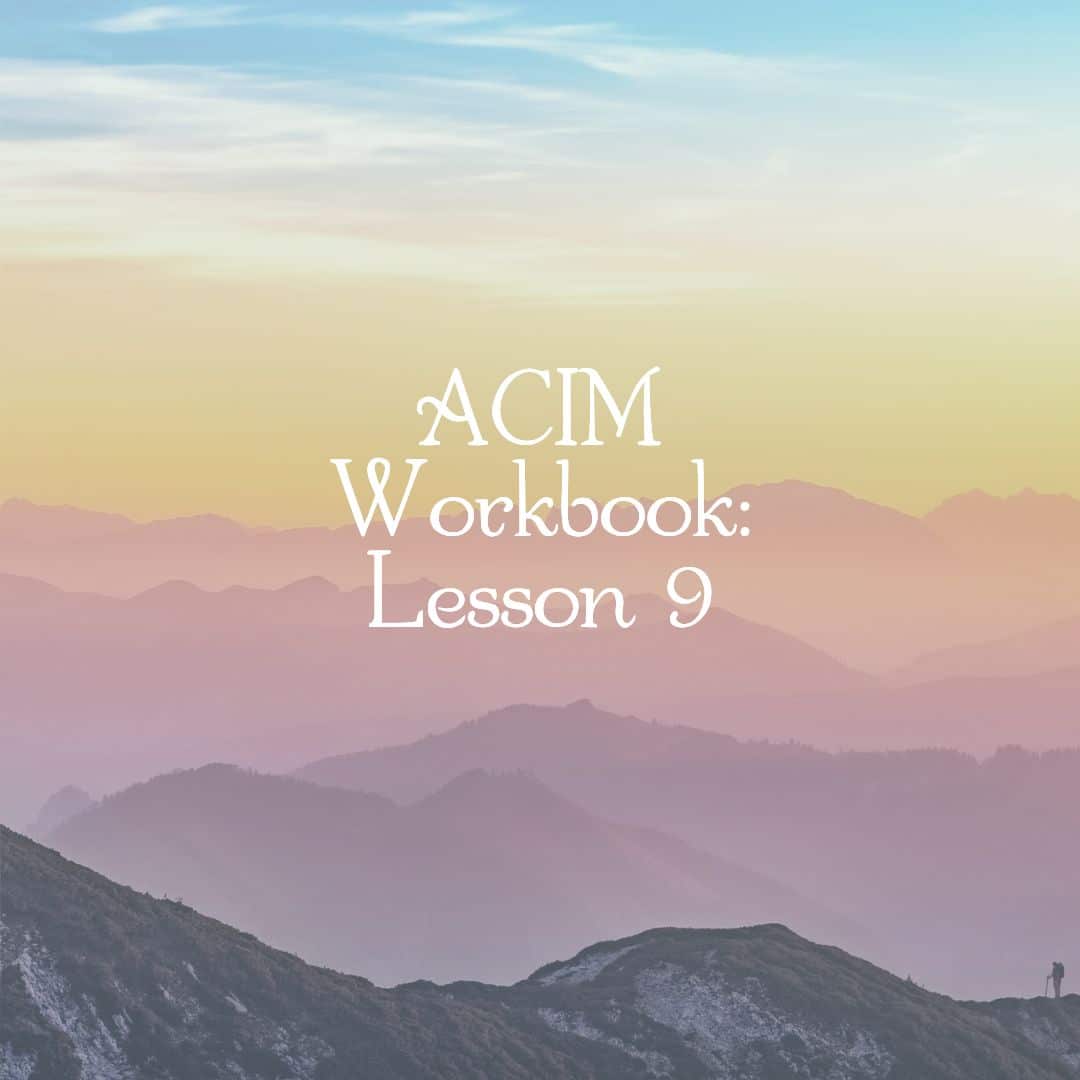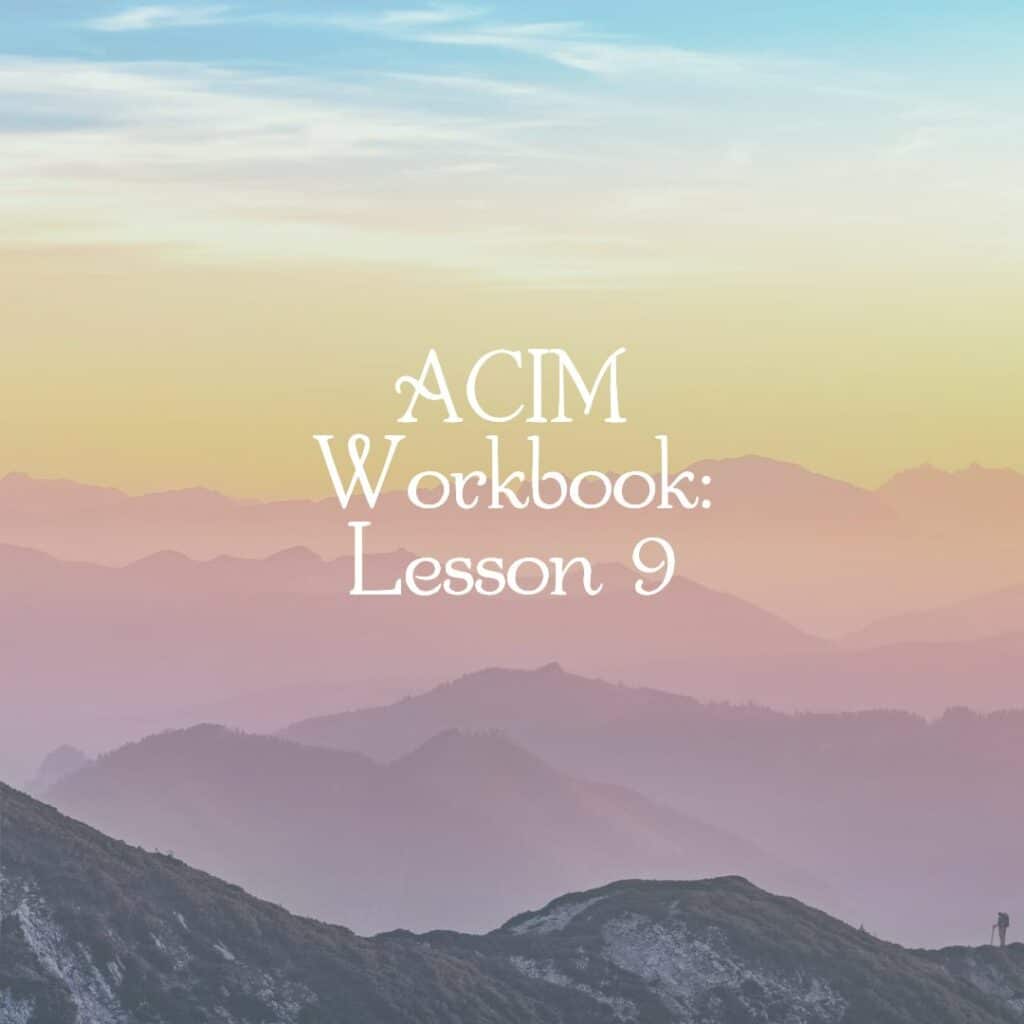 Before proceeding with today's course, I want to take a few moments to reflect on where we are. If you have been following along closely with each lesson, you have probably already encountered a fair degree of resistance.
Make no mistake that the concepts presented in this course are transformational, and, most likely, you will need to unravel many pre-existing beliefs in order to form new, more empowering ones.
It is easy to proceed casually through these lessons, thinking you understand them after one or two readings, or a few days of practice. It is much more difficult to accept that even as we work through these ideas, you do not yet fully understand them. 
It is ok not to understand them. The less you know, the greater your ability to come to know. After all, this is the entire reason you are here.
Fortunately, there is a simple test. 
How much joy, peace, and love do you feel, right now? Is your life overflowing with positive energy, and does that energy continue to increase momentum, spiraling upward through every single day? Are you so overcome with the power of love that you have no choice but to revel in bliss, and to share that bliss with others? Do you know, with absolute certainty, the ways in which infinite, unconditional love permeates everything in your world, independent of appearances or circumstances? This is the degree of knowing available to you. Remember this as we continue through the course.
Knowledge and understanding are not the same. The words on the page may give you knowledge, but only experience, insight, and intuition can provide understanding.
For most of us, this means we must train our minds to see physically the ideas of this course. Today's exercise continues from yesterday's. Begin to reiterate, over and over again, that you see nothing as it is right now.