What Are Present Moment Reminders?
If you're a fan of Eckhart Tolle, then you're probable already familiar with his definition of presence, and you might also have come across his free present moment reminders. These are weekly quotes his team sends out to act as little nudges to remember to center yourself in the Now-moment and continue to live with a heightened sense of presence.
The reminders come as a weekly email with a quote image, and in this post I just want to share a few of my favorite reminders from recent weeks.
If you want to learn more about living in the present moment, read this post.
This Week's Present Moment Reminder
Acceptance means: For now, this is what this situation, this moment, requires me to do, and so I do it willingly. – Eckhart Tolle
Related Post: The Incredible Power of Being Present in the Moment
More Quotes on Presence, Love and Living in the Now
When you get into your car, shut the door and be there for just half a minute. Breathe, feel the energy inside your body, look around at the sky, the trees. The mind might tell you, 'I don't have time,' but that's the mind talking to you. Even the busiest person has time for 30 seconds of space. – Eckhart Tolle
Space is one of the most important qualities to develop throughout the course of our daily actions. Space only truly comes when you learn how to simply your life. When you feel overwhelmed or busy, one of the best and simplest actions you can do is simply to take this space to breathe. Even as little as 30 seconds can do wonders to reset your energy, clarify your goals, and help you decide how to proceed.
The secret to finding the deeper level in the other is finding the deeper level in yourself. Without finding it in yourself, you cannot see it in the other. – Eckhart Tolle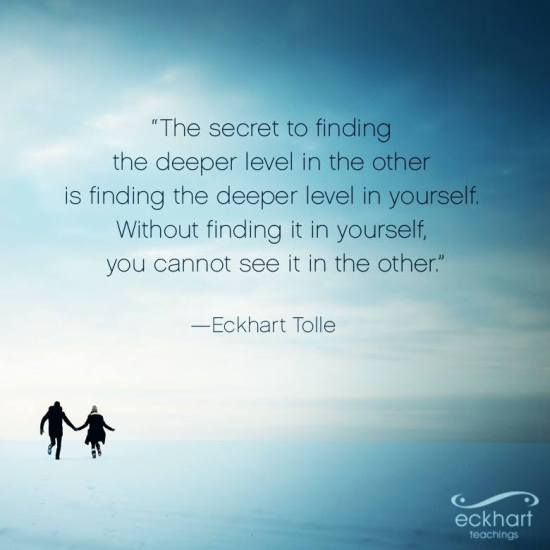 Love does not want or fear anything. – Eckhart Tolle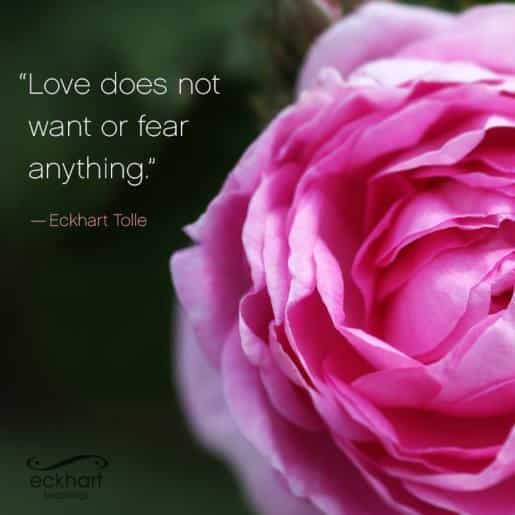 It may look as if the situation is creating the suffering, but ultimately this is not so – your resistance is. – Eckhart Tolle
In addition to the importance of remaining centered in the Now-moment, Tolle teaches us how to release our past negative energy in order to more fully appreciate our lives as they occur. In essence, this is the hear of what he means by presence, but they also connect directly to his message about the need to release the emotional pain body and live a life free from unnecessary suffering.
You can check out the following pages to llearn more about Eckhart's teachings on How To Avoid Getting Lost in Suffering, and How To Get Rid of the Pain Body.