"The word kundalini generally refers to that dimension of energy, which is yet to realize its potential. There is a huge volume of energy within you which is yet to find its potential. It is just there waiting, because what you call as a human being is still in the making."

Sadhguru
Have you had a Kundalini awakening?
If you're wondering if you've had one, this article is for you. First, we'll go through some of the signs and symptoms of kundalini awakening. We'll look at the different stages you might go through. Then, we'll turn to what happens after kundalini awakens within you.
So if you've been wondering how to acclimate to this new energy coursing through you and what should you do about it, we've got you covered.
What Is a Kundalini Awakening?
To understand how you may feel integrating and moving forward after a Kundalini awakening, we are going to cover exactly what an awakening of your Kundalini energy is. The Kundalini energy is represented by a serpent coiled around the base of the spine at the sacrum.
It is here since our birth and when awakened it snakes throughout our entire chakra system clearing any remaining blockages from its path and removing any attachment to ego so that this pure shakti (divine feminine) energy can flow through us.
The awakening of Kundalini energy is said to remove duality and clear your being so that prana (life-force energy) can flow through you freely. This creates an ego death and opens your awareness to a new level of sensitivity.
The Stages of Kundalini Awakening
Kundalini Blockage Symptoms
Before you begin to awaken this powerful energy, you likely have physical blockages in your body. These blockages happen to everyone, and can range from mild energetic blocks to physical discomfort and emotional trauma.
Physical symptoms can include chronic fatigue, muscle tension, and digestive issues. Emotionally, individuals may experience mood swings, anxiety, or a sense of detachment.
Spiritually, a person may feel disconnected, struggle with concentration, or encounter obstacles in their meditation practices.
These blockages can result from stress, trauma, or an imbalance in the body's energy centers, or chakras. Recognizing these symptoms is crucial for individuals seeking to address Kundalini blockages.
Sadhguru describes these blockages as a "plug-point." Practices such as yoga, meditation, and energy healing modalities aim to release these obstructions, fostering a harmonious flow of Kundalini energy throughout the body and promoting physical, emotional, and spiritual well-being.
The Early Signs of Activation
The first stage of Kundalini awakening involves heightened awareness and an opening of the energetic pathways.
The destruction of the ego and reconnection to the infinite nature of life is a major part of this stage. In Hindu traditions, it is related to the Goddess Kali, the Goddess of divine destruction.
She removes the veils of illusion and the attachments you have had to the material world. The energy that then comes after Kali is the Goddess Durga.
She is known as the mother of the universe and goddess of war. She uses the Shakti energy to protect people while also removing that which has been holding you back including from built-up karma and past lives.
A heightened sense of intuition and increased sensitivity to energy become apparent. Vivid dreams and a deepened connection to one's inner self may unfold.
This initial stage often brings a sense of spiritual curiosity and a desire for self-discovery. While the experience varies, these early signs mark the beginning of a profound journey, prompting individuals to explore practices like meditation and yoga to nurture and understand the unfolding of this energy.
Related Post: 11 Signs Your Third Eye is Opening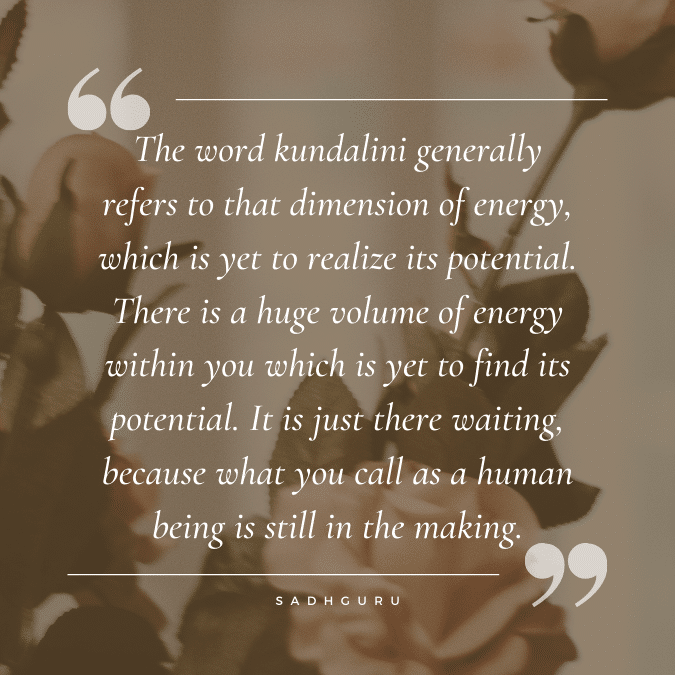 What Does Kundalini Rising Feel Like?
The next step is freedom and coming into a state of pure awareness.
As you progress on your journey, the energy within you will begin to activate. This is known as the Kundalini rising, or the uncoiling of the serpent within you.
People often describe a surge of energy, starting at the base of the spine and moving upward along the central channel, known as the Sushumna. This can be accompanied by intense feelings of warmth, tingling, or vibrations. Some individuals report a sense of electrical currents or waves of energy moving through their body.
Emotionally, there may be moments of profound bliss, heightened awareness, or a deep connection to the divine.
However, it's essential to note that Kundalini awakening is a highly individual and subjective experience, and the sensations can vary widely from person to person. It's advisable to approach Kundalini practices with caution and seek guidance from experienced practitioners.
The Final Stages
The final stages of Kundalini awakening are often described as a profound and transformative integration of the awakened energy. As the Kundalini energy ascends through the chakras, it is said to lead to a state of higher consciousness and spiritual realization.
This can include:
Union with the Divine: At the pinnacle of Kundalini awakening, individuals may experience a deep sense of oneness with the universe or a connection to a higher spiritual reality.
Transcendence of Ego: The final stages often involve a profound shift in perspective, leading to a diminished sense of ego and a greater understanding of one's true nature.
Enhanced Intuition and Wisdom: A heightened intuition and access to profound wisdom are reported, allowing individuals to navigate life with greater clarity and purpose.
Spiritual Gifts: Some individuals may manifest spiritual gifts or abilities, such as healing capacities, psychic intuition, or heightened creativity.
Peace and Bliss: A pervasive sense of inner peace, joy, and bliss is often described as a hallmark of the final stages of Kundalini awakening.
How Do You Know If Kundalini Is Activated?
There is no single kundalini experience that is common to everyone. It is a deeply personal process, and no one can tell you whether or not the energy is active within you. As you undergo your own, individual awakening, the feeling will become obvious – a sense of knowingness will begin to envelop you that you have reached a new, higher plane of awareness, peace, and joy.
That said, some of the common signs may include:
Physical Sensations: Individuals often report sensations of heat, tingling, or energy movement, especially along the spine or at the base of the spine.
Emotional Shifts: Changes in emotional states, ranging from heightened bliss and joy to moments of intense introspection or even temporary mood swings, can occur.
Increased Intuition: Many people notice an enhancement in their intuitive abilities, a heightened sense of awareness, or a feeling of interconnectedness with the universe.
Vivid Dreams: The dream state may become more vivid, symbolic, or spiritually significant.
Spontaneous Movements: Some individuals experience spontaneous physical movements or mudras during meditation or moments of deep contemplation.
Altered States of Consciousness: Episodes of altered consciousness, such as a deep meditative state or a feeling of being in a transcendent realm, may occur.
Spiritual Insights: A deepening of spiritual insights, a sense of purpose, and a connection to a higher reality are often reported.
What Happens After The Initial Uncoiling?
When the Kundalini energy first uncoils itself and awakens it is very intense. Some people feel it as blissful while others struggle through it entirely. Although the entire awakening process is divine transcendence as people are experiencing a death of their ego and rewiring of cells.
We all know that deep transformation is not always comfortable. Now the question is what happens next? How do we integrate with this deep awakening?
If you are new to meditation and are experiencing symptoms of a Kundalini awakening, meditation is key to integrating and moving forward through this journey. You can begin learning with our immersive 30-day meditation course.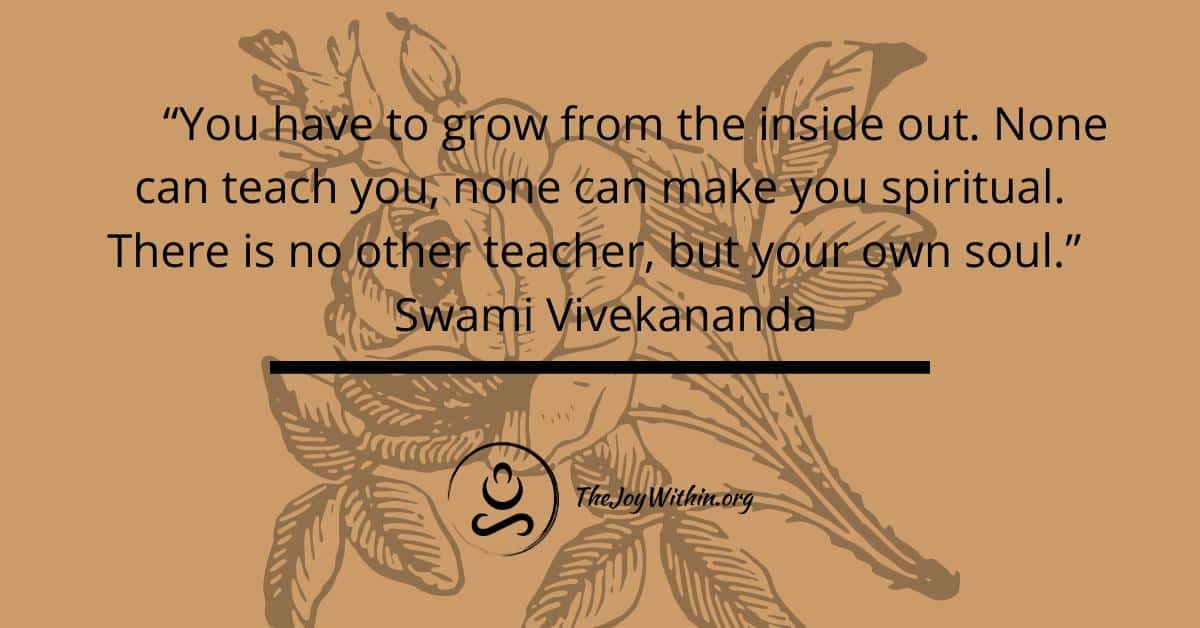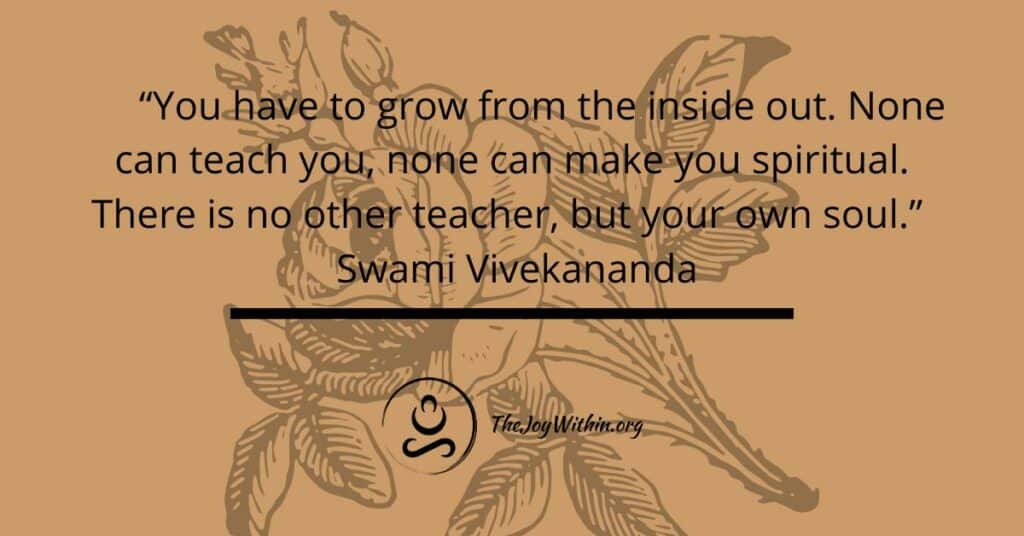 Should You Expect Physical Changes In The Body?
The most common physical change after kundalini is activated is a heightened sense of energy and vitality. Many people report that positive healthy changes follow this experience. For example, they may feel naturally inclined to eat more naturally, or exercise more, which can lead to weight loss, improved cardiovascular circulation, positive hormonal changes, and other benefits.
How Long Does It Last? Is It Permanent?
Like all aspects of the awakening experience, how long kundalini remains active within you varies greatly from person to person.
Some people experience a profound inner transformation that stays with them for the rest of their lives, while others may have shorter glimpses of the energy.
It's important to note that Kundalini awakening is not a one-time event but rather a transformative process that unfolds over time. The initial activation can lead to a series of experiences and adjustments as the energy works its way through the chakras.
What To Do With Kundalini Energy
Once your Kundalini has been awakened it's important to support the process of transformation
You can do this in many ways, but the most important is to develop a spiritual practice that feels right to you. This can mean beginning or expanding a daily meditation practice, learning or more deeply committing to your yoga practice, or even combining practices such as journaling to create a morning ritual.
Learn more about how The Joy Within can help you on your spiritual journey.
Practices that help you focus on dissolving the ego, letting go of attachment to the physical plane, and finding like-minded people is all part of the process.
When you assist your spiritual awakening the uncomfortable effects of the Kundalini rising begins to fade away. The more you resist the process the more resistance you find within all aspects of your life.
Letting go of identifying with the personality and surrendering to your higher self creates bliss and ease throughout your journey as well as creates a constant flood of growth due to the state of non-attachment.
After the initial rise in consciousness with the Kundalini if instead of transforming the personality we cling to the it then the we become stagnant and stay mixed into the illusion of identifying with the mind.
Learn about the common obstacles to spiritual growth and how to avoid them here.