Automatic writing is a powerful technique you can use to channel your subconscious mind and connect with a higher source of inspiration, creativity and insight.
Used correctly, it can help you to loosen mental blocks and find new and innovative solutions that you might otherwise have overlooked. Whether you're looking to write a novel, achieve a business milestone, or improve your own personal development, automatic writing is a great way to ask your mind for answers to your most pressing problems.
In this post, we'll take an in depth look at how you can begin to work with automatic writing processes, even if you're a complete beginner.
What Is Automatic Writing?
Firstly, let's take a look at what automatic writing actually is. It's important to note that there are several different types of automatic writing. The technique has been used in psychological circumstances in order to root out hidden beliefs and mental structures that might underly a patient's psychosis, and it has also been widely used in artistic creation, in a process known as surrealist automatism.
However, the most common form of the technique (and the form we discuss on this site) is automatic writing that is used to tap into the vast intelligence, wisdom, and creativity of the subconscious mind.
How Automatic Writing Works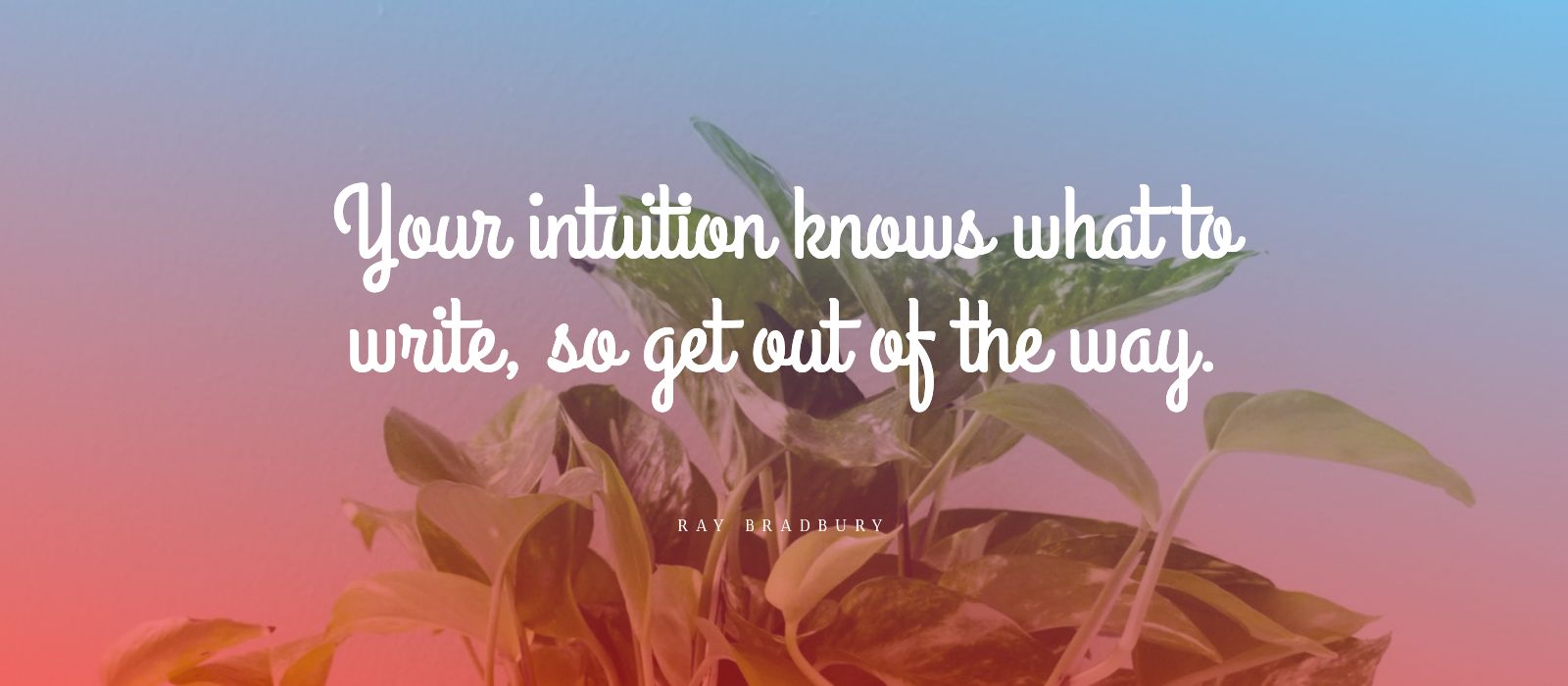 The basic process for working with automatic writing is simple: the aim is to relax into a very deep state of relaxation and then allow your mind to answer questions effortlessly and naturally.
The key is to relax the mind into a state that borders on entering a trance, but is still conscious enough for you to be in control of the questions you ask and to be able to write down the responses as they come to you.
If you are completely new to this process, you may want to spend some time developing a meditation routine before you begin to work with automatic writing, as this will help you to train your mind to release conscious thought and enter a deeper state of peace.
Learn more about getting started with meditation.
There are many ways to interpret what happens next. If you are spiritual, you may view the process as an act of channeling information from your Higher Self, God, or Spirit. Many people describe this process as one of accessing their Akashic Records, a non-physical source of infinite inelligence.
However, you could equally say that the information is coming intuition. Your responses emerge from your subconscious mind, as the act of relaxing the constant stream of conscious thought allows your brain to work on a different level. In this way, you are not "receiving" answers from a divine source, but leveraging a different type of thinking that is already available to you.
How To Learn Automatic Writing: Beginners' Exercises
While working with this process may sound foreign at first, it is not that difficult to learn. With practice, just about everyone can learn how to use this system to begin operating from a higher level of consciousness.
If this is your first time attempting automatic writing, I recommend follow the following steps.
Begin with a Meditation. As I mentioned earlier, meditation is a great way to relax your mind and enable you to think more clearly, sourcing different types of synaptic connection in your brain, which will translate into new, creative, and inspired thoughts. With practice, you can learn how to let go in a single breath, but for now, take 5 minutes to work through this easy guided meditation first.
Have a Journal Ready. If possible, begin with a new journal that you use only for your automatic writing. Having a separate, clean slate helps to create an association in your mind that this journal is for free-flowing responses.
Ask a Specific Question. Many people overlook this simple but essential step. Automatic writing works best when you have a specific question or problem you want to solve. Many people try to sit and wait for inspiration with no success, because they are not specific about what they are trying to do. Having a specific question is a matter of focus and intention.
Begin Writing Immediately. The key to successful automatic writing is to write down everything that comes into your head, in stream of conscious fashion. Your subconscious inspirations are often subtle, and if you are not used to looking for them, it is easy to miss them when they arise. Even if you are unsure whether or not the process is working, begin writing, and write until you feel you have answered the question sufficiently.
Distinguish the Feeling of the Words. Lastly, you need to learn to suss out when your conscious mind is speaking, and when you are receiving inspired messages from your Higher Self, or subconscious mind. This can be an art in and of itself, but the basic rule of thumb is that received messages always feel good, so read through your writing slowly, paying attention to how your words feel.
When you're first getting started, steps 4 and 5 can seem a little confusing, and many people struggle knowing when they are channeling information from their subconscious and when they are simply writing down their current conscious thoughts. I talk more about how to distinguish these in the next post, so click here to explore more automatic writing exercises to help you hone these first five steps.