I stumbled onto an old rerun of How I Met Your Mother the other day.
It's the one with: "The Chain of Screaming."
Do you know it???
Marshall starts telling the group about how tough work has been for him recently, and how no matter what he does, his boss is always mad.
Then, Barney stands up and explains that Marshall is yet another victim of something he likes to call The Chain of Screaming.
It looks like this:
Marshall's boss yells at Marshall.
That causes Marshall to go home and yell at Lily.
Lily, a teacher, then yells at her students the next day.
Those kids go home and scream at their parents.
And one of the kids' parents is Marshall's boss.
So the cycle repeats…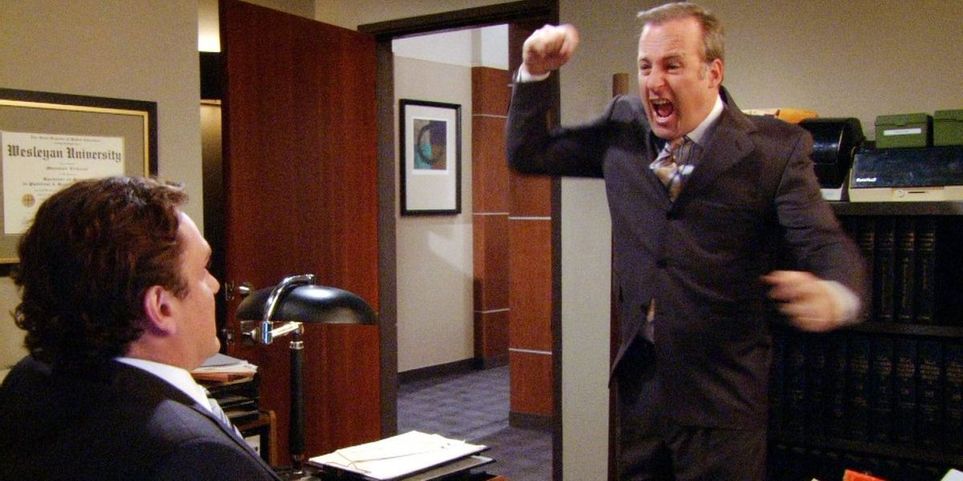 I love this episode, because it's a perfect reminder of a simple truth.
We can only give the energy that we have.
If you feel angry, upset, or frustrated, you're going to give off negative energy and "infect" others.
The bad mood gets passed on, one person to another, over and over again.
AKA: The Chain of Screaming.
But, the reverse is also true.
If you feel upbeat, loving, or joyful, you will "infect" others with that joy.
Or, as Roald Dahl puts it: Your joy will "shine out of your face like sunbeams."
The lesson is simple:
To give joy, we must first be joyful,
If you want to be a positive inspiration for others, you first have to become an inspiring person.
If you want to give others joy, you must first learn how to become joyful yourself.
I don't know about you, but I want to be the type of person that inspires happiness, love, and well-being in others.
I want to walk into a room, and have everyone feel uplifted because I'm in that room.
It's a goal I set for myself, every single day.
To do it, I have to make my own happiness a habit.
Every day, I take time to focus on my joy.
I do this consciously and deliberately:
I meditate.
I step back.
I choose positive thoughts.
None of it is "hard." It just takes a little practice.
So, this year, I've taken these core practices and put them together into a single bundle.
I call it:
The Bundle of Joy.
It's 3 of our most popular programs here at The Joy Within, stacked with the aim of helping you spread joy this holiday season.
Quiet The Mind – 30 Day Introduction to Meditation,
The Stepping Back Playbook, and
The Positive Thinking Playbook.
In these 3 courses, you'll learn the exact strategies and tactics I use to create (and maintain) my own joy, every single day.
I'm also including a few awesome bonuses.
AND
Because I want to encourage you not just to become joy, but also to share that joy with others:
The Bundle of Joy is a 2 for 1, "Buy One, Give One" deal.
When you enroll, you'll also get a 2nd access code to give to someone you love.
So, instead of the Chain of Screaming, you can help create a Chain of Joy this holiday season.