We all can use inspiration and an expansion of our minds from time to time. It can be shocking how just one book can shift our entire lives and awaken our minds to an entirely different reality. This is why we have compiled a list of books that will definitely touch you at the depth you are ready to be awakened to!
Top 5 Books To Awaken Your Mind and Spirit
Taking the time to learn from others is a positively efficient way to deepen your sense of joy. The wisdom etched into the chapters of these books below will integrate and rewire your mind's perspective if you let it.
1. A Path with Heart: A Guide Through the Perils and Promises of Spiritual Life
This book applies meditation and mindfulness to the Western lifestyle in a way that is achievable and essential. Jack Kornfield guides the reader with a sometimes humorous tone to practical approach to making everyday life sacred.
You may enjoy one of his guided walking meditations here!
2. The Untethered Soul: The Journey Beyond Yourself
Written by Michael A. Singer this book leads us to question exactly who we are. He guides us to look into the human consciousness and how we can use it to tap into our state of unshakable inner peace. This book covers how to remain open to life and live it to its fullest while awakening to the truth of human consciousness.
3. The Power of Now 
Eckhart Tolle, most well known for teaching others how to be fully present in life has altered many people's lives with this book. His teaching for being in the present moment may seem to only create a slight shift in your day to day life, but once you fully embody it you will find an entire awakening of your being.
Check our these present moment reminders by Eckhart Tolle here.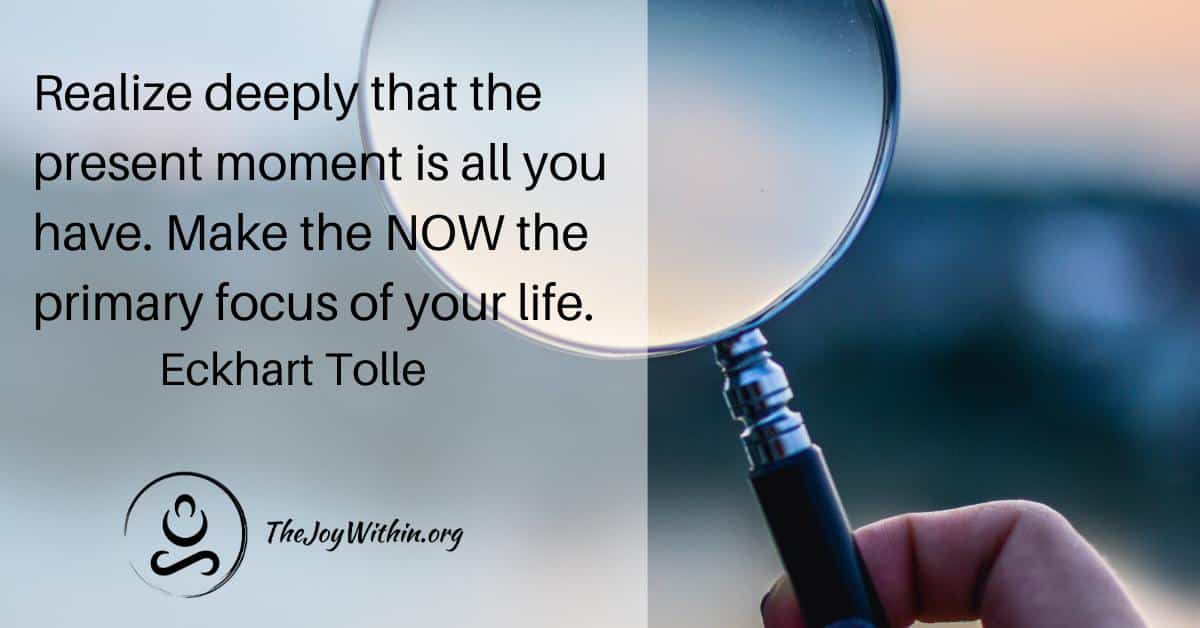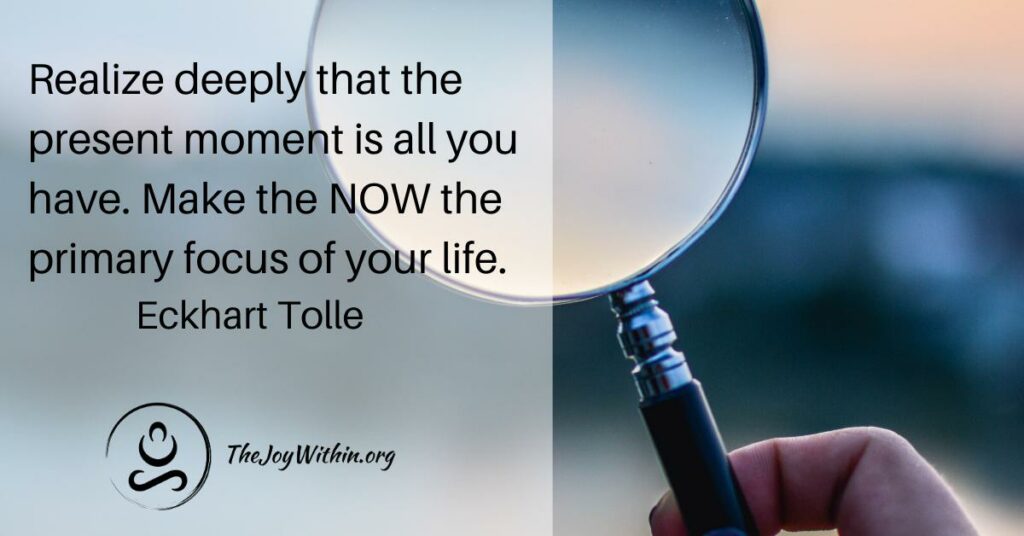 Learning how to be present is a key component for letting go of the previous suffering as well as tapping into eternal joy. When working with the law of attraction, the power of now is actually incredibly impactful.
4. Peace Is Every Step: The Path of Mindfulness In Everyday Life
World-renowned Vietnamese Thiền Buddhist monk, Thich Nhat Hanh, authored this book which inspires one to see the beauty in every moment with fresh eyes. He teaches you how to reawaken your perception of gratitude.
In simple, easy to understand, and right to the point lessons, Thich Nhat Hanh, reminds us there is pleasure and joy in how we eat, the fact we can smile, and the air we breathe. The path of humbleness reawakens our inner peace.
5. A Mind At Home In Itself
Byron Katie most well known for her book, Loving What Is: 4 Questions That Will Change Your Life, published this book 15 years later. The premise of her teachings is to inspire us to question the thoughts that cause us suffering.
When we believe our thoughts, then we suffer and when we question them and decide not to believe them we create a home within our mind. Check out the best of Byron Katie's teachings within Loving What Is here.
Continue Learning
You may enjoy our other article: How Meditation Promotes Adaptability Here you can enjoy our list of spiritual books that will help you expand your consciousness and manifest your dreams.