Whether you are overcoming a specific heartache, wanting to grow emotionally, or simply connect deeper to your emotional wellbeing these books will guide you on your emotional healing journey. When you heal the emotional body this impacts your experience with the rest of your entire life.
10 Emotional Healing Books That Will Open Your Heart
Building emotional awareness and addressing the ways in which you are holding onto negative emotions is a journey. Of course, you must know this since you have come here looking for the right book.
Using emotional awareness journaling along with integrating the wisdom of emotional healing teachers will help you open your heart and find emotional wellbeing.
1. Mirror Work by Louise Hay
Louise Hay's book Mirror Work, which you can find a free PDF download of here, teaches how to use affirmations with yourself in the mirror and why they produce such healing effects.
This book leads you into your own inner dialogue and your perception of self which is incredibly important in order to raise your consciousness. As you may know, the external world is a reflection of your internal one.
2. Healing the Shame that Binds You by John Bradshaw
This book focuses on breaking down exactly what shame is. First, John relates shame into religious historical understanding and naming unhealthy shame as demonic. He explains that shame can be evolved into a healthy emotion to set boundaries for our ego and direct out energy into specific directions.
3.The Vortex: Where the Law of Attraction Assembles All Cooperative Relationships
Written by Esther and Jerry Hicks, although Esther Hicks' work may be more recognizable under the name Abraham Hicks. She interprets the "Abraham" group of entities and translates it into books.
This book teaches how to take control of your life through your thoughts and feelings through the law of attraction. This book breaks down in a very simple way how and why it's important to have harmony within ourselves, our relationships, with the government, and the universal source energy.
This book starts by sharing 22 flawed premises or beliefs that can shift our perspectives if we choose to open our minds to live unrestricted by them. Healing the emotional body relates to breaking down the actual perceptions we have that form the way we view life.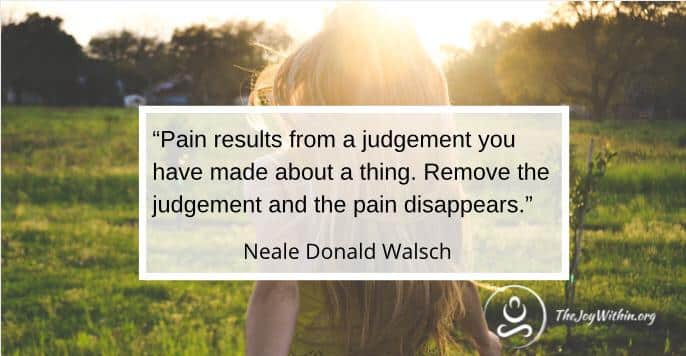 4. Radical Acceptance: Embracing Your Life With the Heart of a Buddha by Tara Brach
World-renowned meditation teacher, Tara Brach wrote this book with contributor Jack Kornfield. This book addresses the dominant emotion that remains hidden underneath the hearts in our society. That feeling is worthlessness, self-doubt, and self-criticism.
This book reminds us of our innate goodness and what it means to live with that knowledge. Freeing ourselves from self-judgment is required in knowing how to live fully and satisfied.
5. The Art Of Emotional Healing by Lucia Capacchione
Stagnation. This is what blocks our chakras and stops us from experiencing the full spectrum of joy in life. When we suppress our emotions they become stagnant in our body and block our energy flow.
This book guides you through expressing your emotions and finding emotional healing through art expression. Lucia includes journaling, dancing, drumming, mask making, painting and more.
6. Daring Greatly by Brene Brown
In 2010 Brene Brown gave a TED talk that went viral after she talked about vulnerability rather than from a statistical researcher point of view as she normally had, she spoke with her own vulnerability to prove how important it was.
In her book Daring Greatly she inspires people to live with their whole hearts even though this risks heartbreak, it is the only way to deeply connect with life. This book reminds us that you will experience heartbreak if you live life with everything you got, but that it is the only way to reach your biggest dreams.
If you are ready to expand your consciousness in regards to how you interact with others emotionally, then this book will be a hit for you.
7. Energy Tapping by Fred Gallo
This book has become largely spread in popularity due to the success people have found using its technique. It combines ancient techniques and psychology to balance the energy system and overcome emotional blockages. It is easily learned accessible to use at anywhere at any time.
8. The Power Is Within You by Louise Hay
Another one of Louise Hay's books has made our list. This one expands on her best-taught topic, healing your life through healing your relationship to yourself. This book covers all different aspects of the emotional body from how to listen to ourselves to loving our inner child.
9. A Mind At Home In Itself
Byron Katie most well known for her book, Loving What Is: 4 Questions That Will Change Your Life, published this book 15 years later. The premise of her teachings is to inspire us to question the thoughts that cause us suffering.
When we believe our thoughts, then we suffer and when we question them and decide not to believe them we create a home within our mind. Check out the best of Byron Katie's teachings within Loving What Is here.
More Resources For Emotional Healing
Emotional journal prompts for each of the seven chakra: