Affirmation are one of the most powerful tools you can use to raise your vibration and begin attracting the life you really want to live.
When you repeat an affirmation correctly, you begin to internalize the energy of the idea you express. As you adopt the energy of the positive statement, you enter into a new vibration, and release some of the resistance that has been holding you back.
When a phrase resonates with you, continue repeating it to build the momentum of positive energy surging within you. You can accelerate this energy using a simple exercise I explain in this training.
As you build this energy, your energy will lift, and you will begin to empower yourself by creating new, more positive beliefs about your goals and your ability to live the life you desire.
With time, repetition will cause you to feel more peaceful and more confident, as you begin to step into the role you create for yourself.
I encourage you to pick one or two of the following affirmations, and work with them consistently, rather than reading through the entire list in a single sitting.
Read more about how to use positive affirmations successfully.
List of I Am Affirmations for Abundance
I am so happy and grateful now that…

Bob Proctor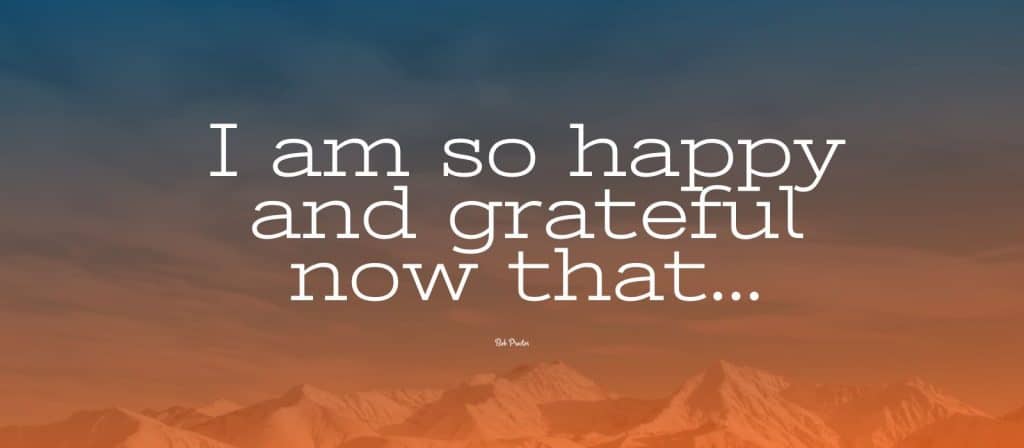 I am now attracting an abundance of money, health, and great people into my life.

John Assaraf
I am confident. I am serene. I am sure.

U.S. Andersen
Day by day, in every way, I am getting better and better.

Emile Coue
I am thankful for the abundance and prosperity in my life.

Deepak Chopra
I am like a great wave of energy that illuminates a room. Everyone sees the light and becomes affected.

Wayne Dyer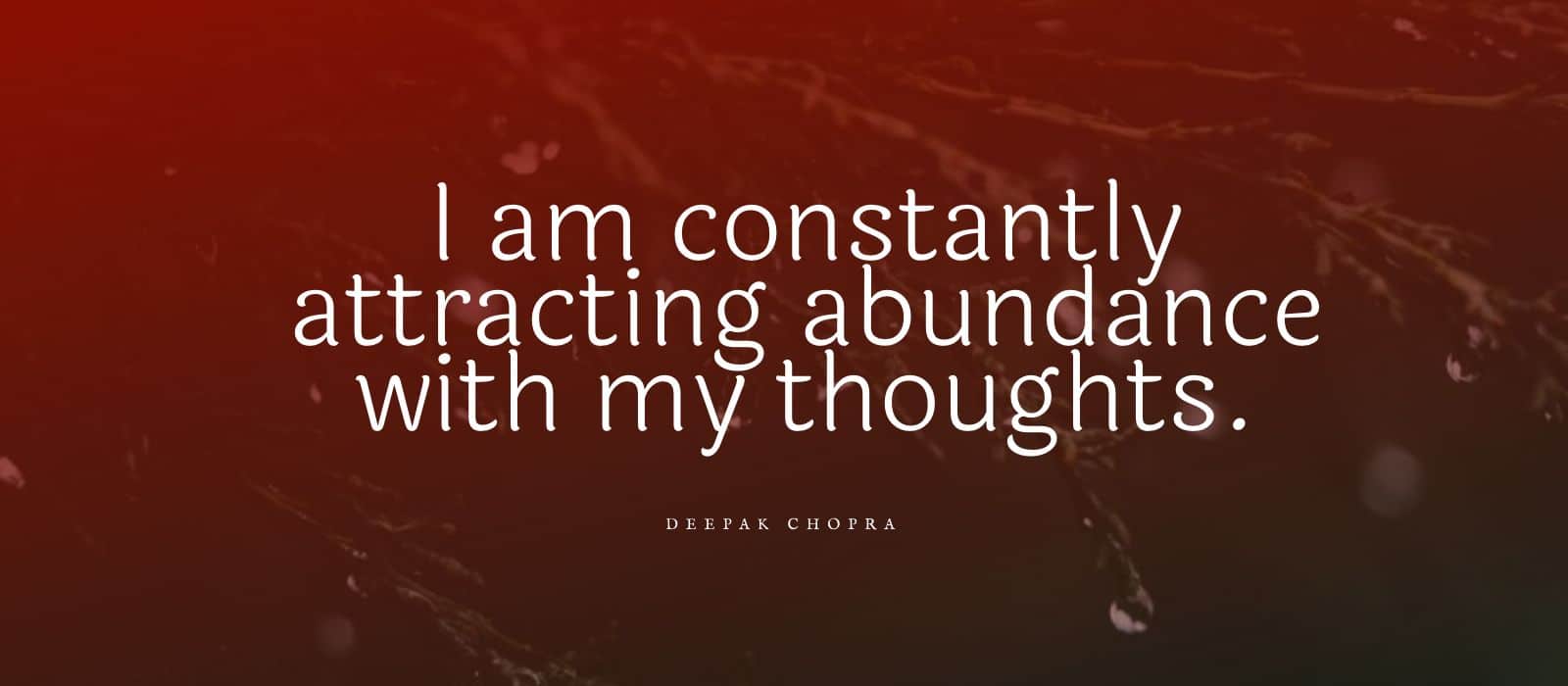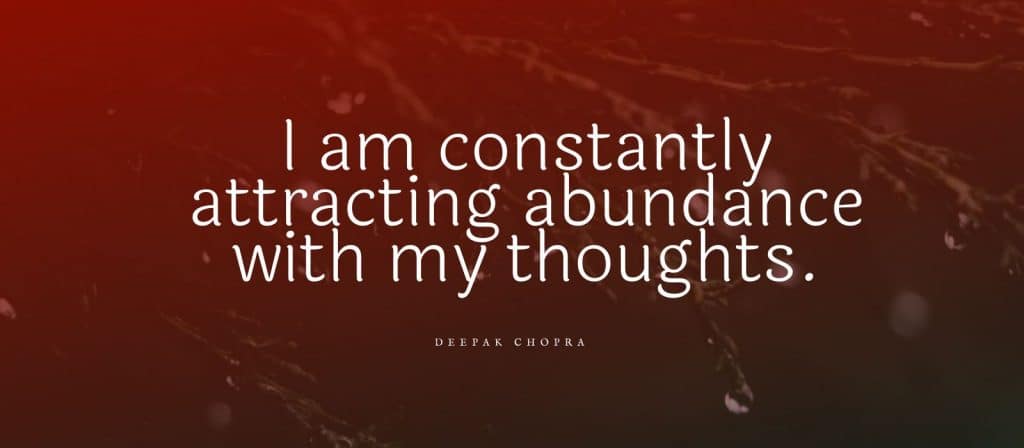 I am constantly attracting abundance with my thoughts.

Deepak Chopra
I am a powerful creator.

Abraham Hicks
Looking for more? Check out this list of positive morning affirmations for abundance, or try these 20 affirmations to attract love and romance.
Listen While You Sleep
This is one of my favorite affirmation recordings to listen to as you drift off to sleep. The video is a recording of Wayne Dyer reading a spiritual abundance affirmation from the book Three Magic Words.
Read more about Wayne Dyer's tips for the last 5 Minutes Before Bed.
Like this video? Check out these 81 Affirmations by Wayne Dyer, inspired by the Tao te Ching.